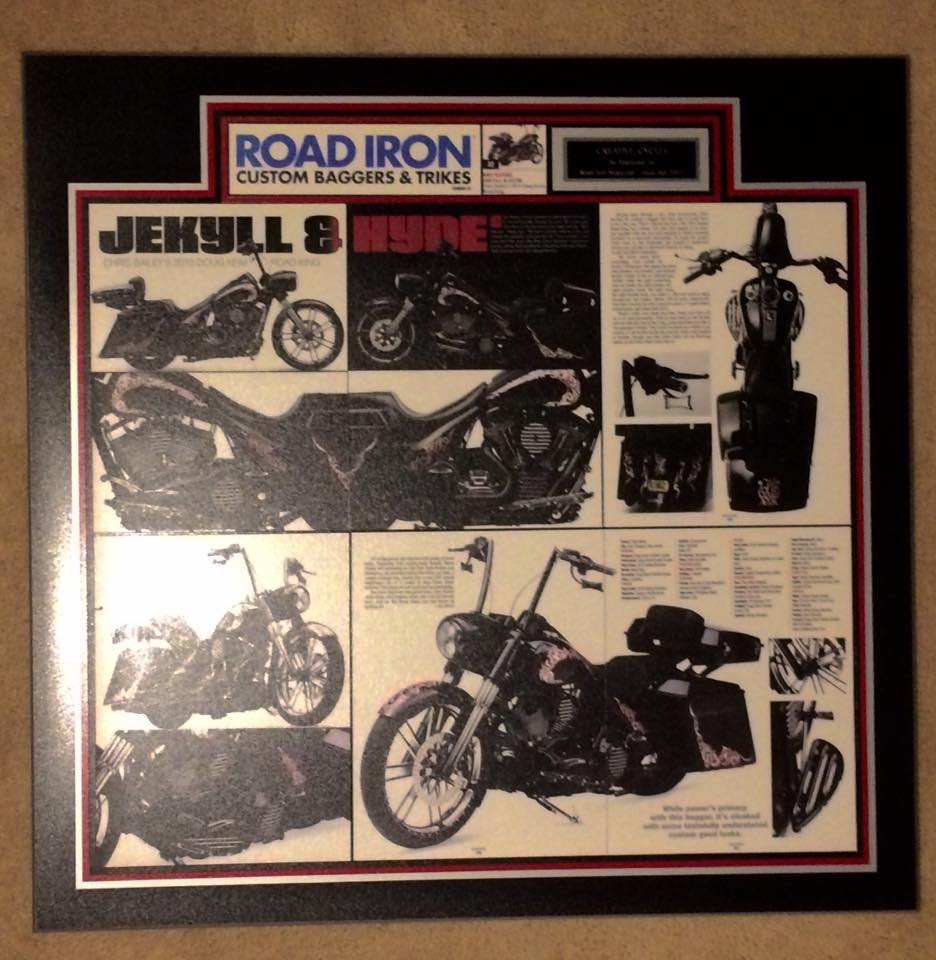 I'm always humbled when I see a bike we did featured in a National publication, and this one is no different.
I want to say a BIG "Thank You" to Chris Bailey from Road Iron Magazine for allowing us to be part of his build.
If you would like to see more of this awesome machine, check it out on our website at https://creativecycles.com/kingz-big-power-road-king/
(While pictures do not do this bike any justice, this image of an image is even worse… sorry).
Doug Keim
The "Original" Creative Cycles™
Twin Ponds Road, Umatilla, Florida ??
352-322-8926 *By Appointment