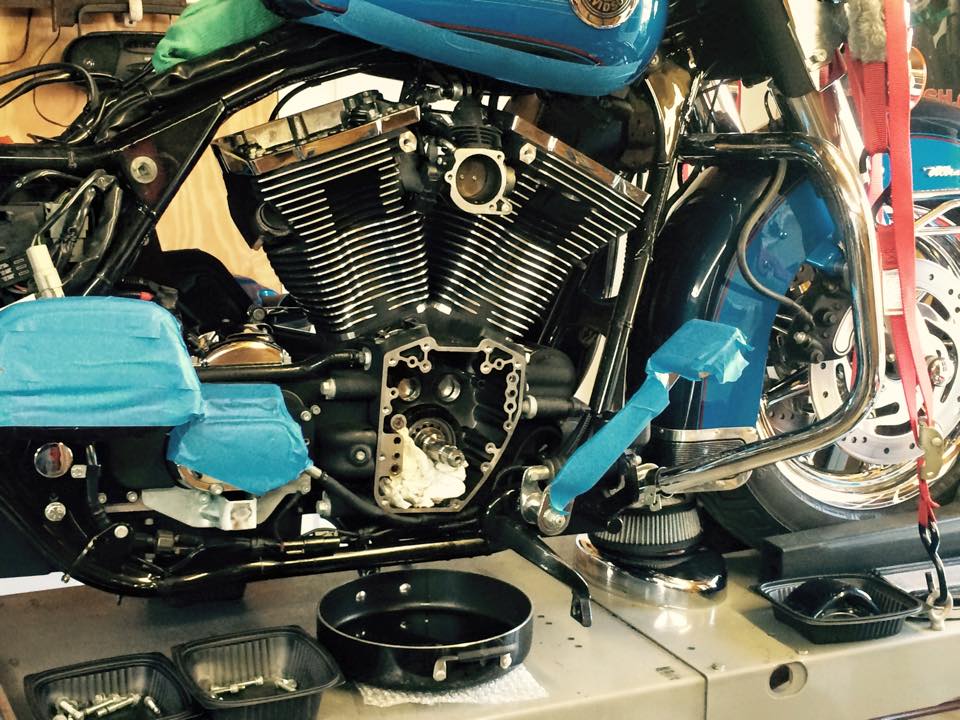 We started working on another Twin Cam Bagger today. This one is also having some horsepower & torque installed.
Do you want your bike to run cooler? How about smoother too? And maybe an little extra power would be nice as well? It's easy, give us a call!
We also offer professional enclosed trailer pick up and delivery.